The vibrant 70s rock sound of Dengue Fever played an essential role in the show, 
so I focused on creating promotional materials that conveyed that same energy.
I created this poster for the fictional titular band with period accurate Art Nouveau influences in mind. 
It was the center piece for the lobby display, used for advertising on social, and ultimately printed and distributed as wrap presents for the cast and crew.
During the final dress rehearsal, I shot on film in addition to digital. Although this was challenging to do for such a fast paced production, the raw, imperfect quality of the photos capture the ephemerality of this show and the live experience of being at a Cyclos concert in the 70s.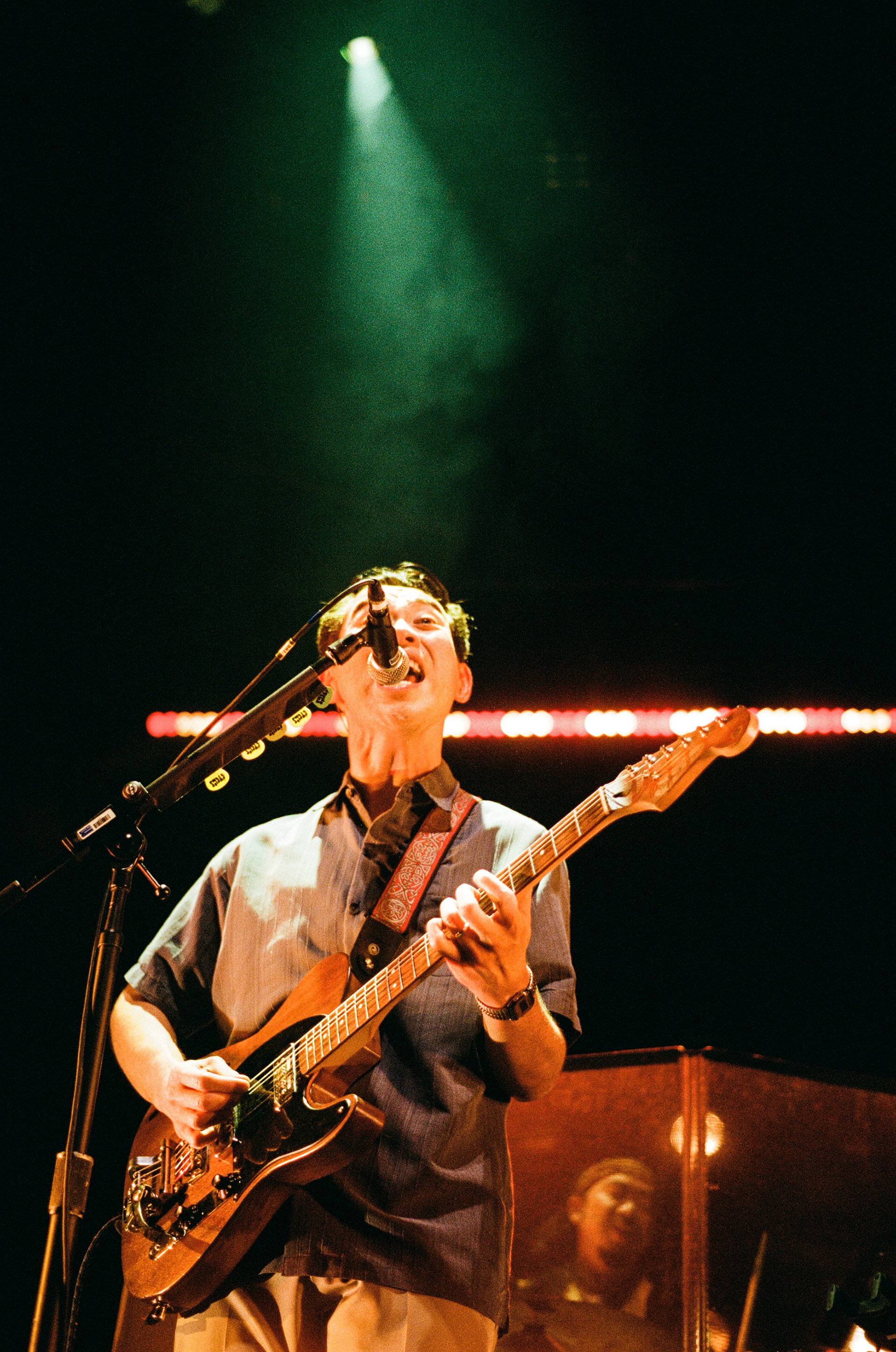 All images by Muriel Steinke.
Cambodian Rock Band 
was directed by Chay Yew at Berkeley Rep in February of 2023.