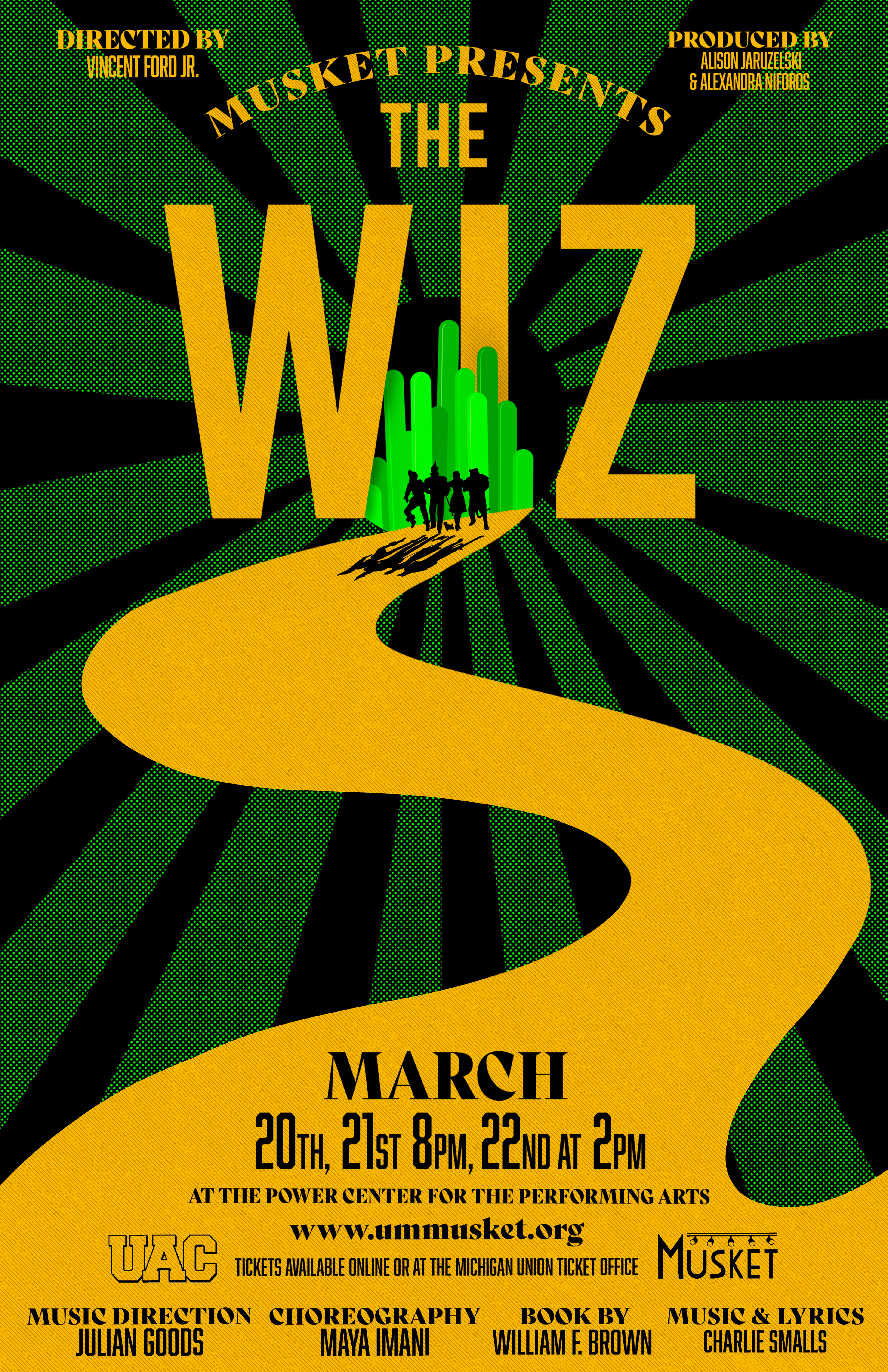 "
The Wiz 
sets Dorothy's adventures in the Land of Oz to a dazzling mixture of rock, gospel, and soul music."
​​​​​​​
In the Winter of 2020, I had the opportunity to design MUSKET's posters for their production of
The Wiz
.
After several iterations, the creative team decided to pursue a direction inspired by rock posters & prints from the 80s. The final version,

pictured left, incorporates a variety of eclectic textures, fonts, and iconic Ozian symbolism to create a vibrant, lively composition. Much like
The Wiz
itself, the poster seeks to reinvent a classic.