The typography was crucial to this exploration, as Museums demand a significant amount of both directional and informational signage. 
I carefully curated typefaces that were accessible, readable and elegant. 
The simple, two-color system was selected to reflect the quiet elegance of the museum while complimenting the classic and historical content within.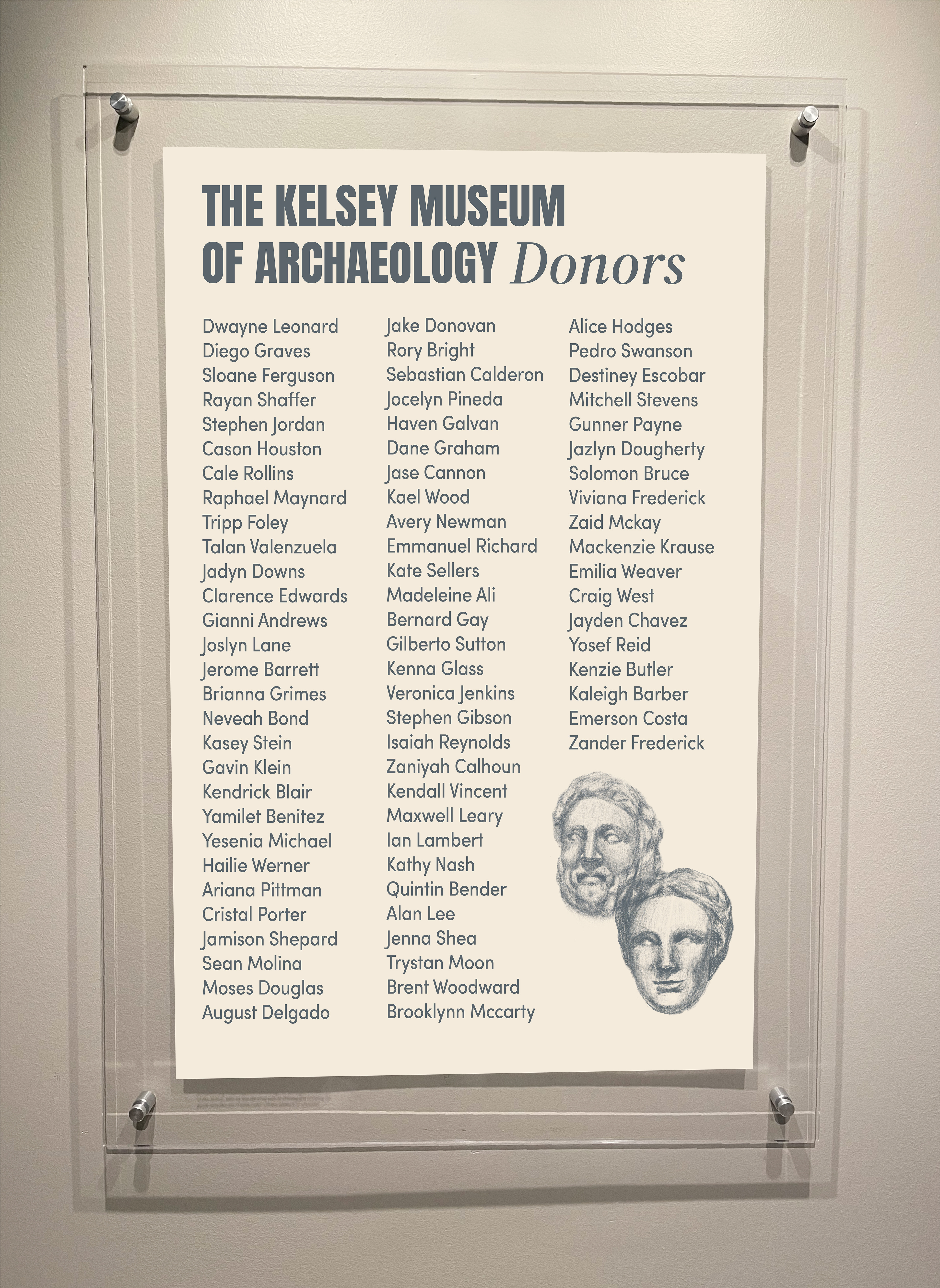 A tribute to the rich visual collection on display at the Kelsey, I illustrated some of the artifacts to accompany various signage. In addition to the illustrations, I encorporated hand-drawn text (to be used sparingly in promotional materials) to emphasize the accessibility of the museum. 
I wanted to bring the inside of the museum to the outside to give passerbys an idea of what is waiting for them inside the Kelsey.
A closer look at process...
The Kelsey Museum prior to its reimagining: